This core process is built to be lean. It follows a series of stages that contribute to, and result in, a user-centred final product with real value. Each stage is designed with flexibility in mind, allowing adaption to suit the needs of each project, reflecting scope, budget, and time.
This process isn't a one-time linear flow from start to finish, it is an continuous cycle that allows for iteration on a product to make it successful. It encourages new ideas to be developed, whilst adapting features that don't work so well, whilst solving the right problems. A robust process means that when focus is shifted, it is quickly re-aligned again with the defined projects goals.
This process is based off NN/Groups 'Design Thinking' process. If it ain't broke, don't fix it.
Build relationships with key stakeholders and user's. Talk to them, find out more about their goals, actions, and feelings towards a product to gain undrestanding of their mindset. Consider the motivations of stakeholders. Get to know the organisation, appreciating business objectives. Observe the things that work well and where there are pain points. Collate research, create insights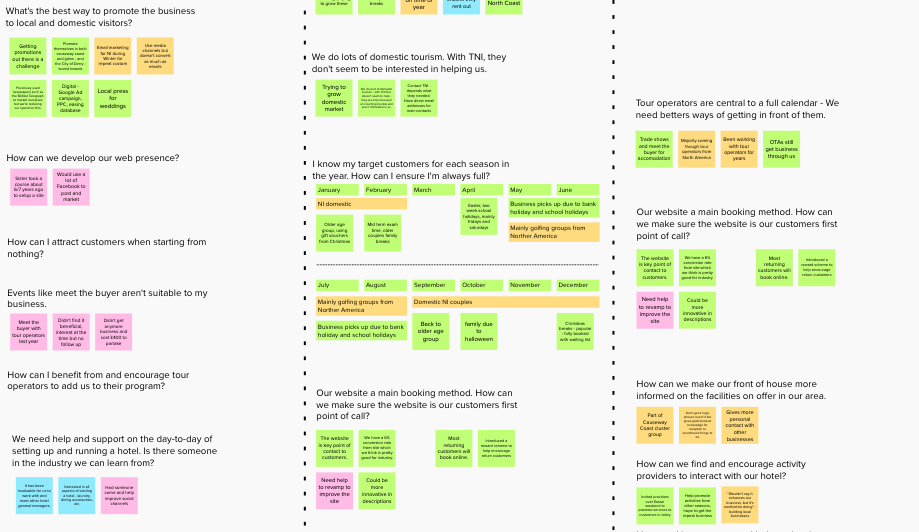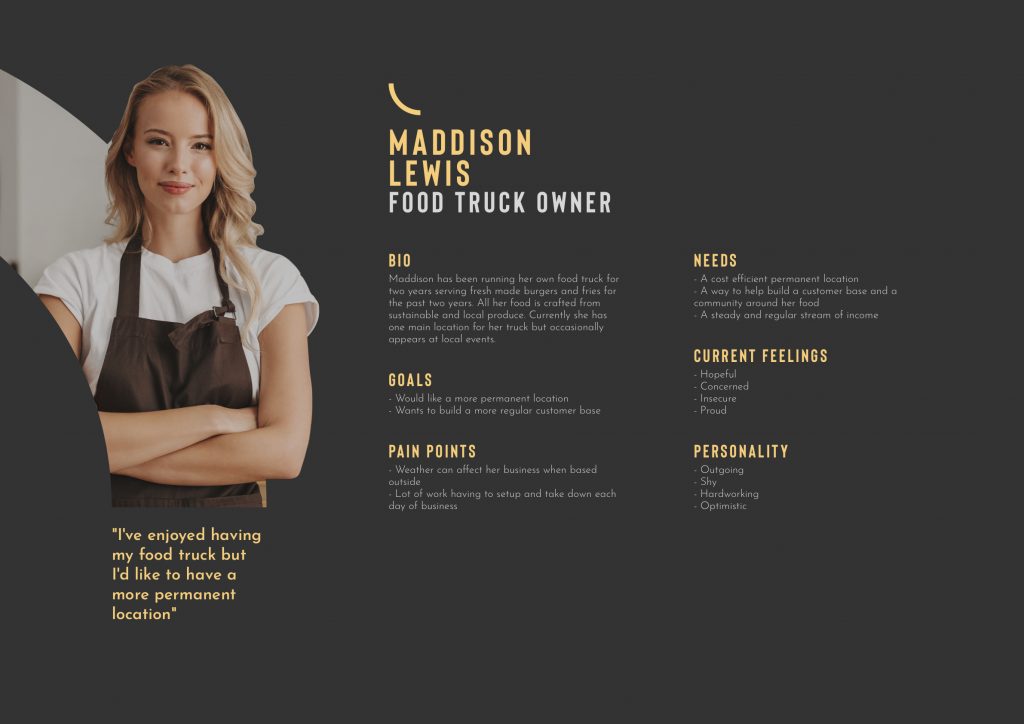 Uncover the core problems that need to be solved. Figure out project goals, making sure everyone is aligned. Ask lot's of questions. Grasp key USP's for the product and how it's different from others in the market. Set out problem statements, explore hypotheses, perform root cause analysis. Define key measurables and baseline stats. Make research and knowledge accessible to everyone.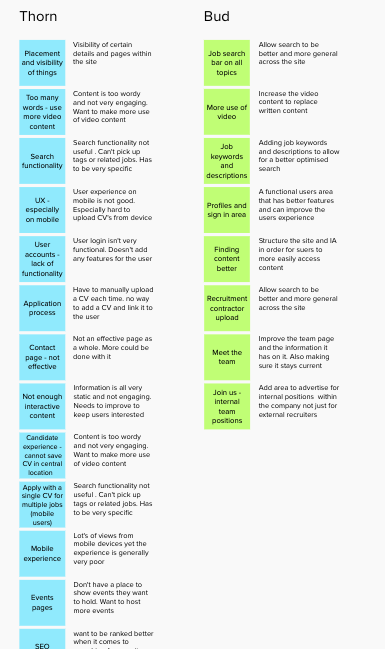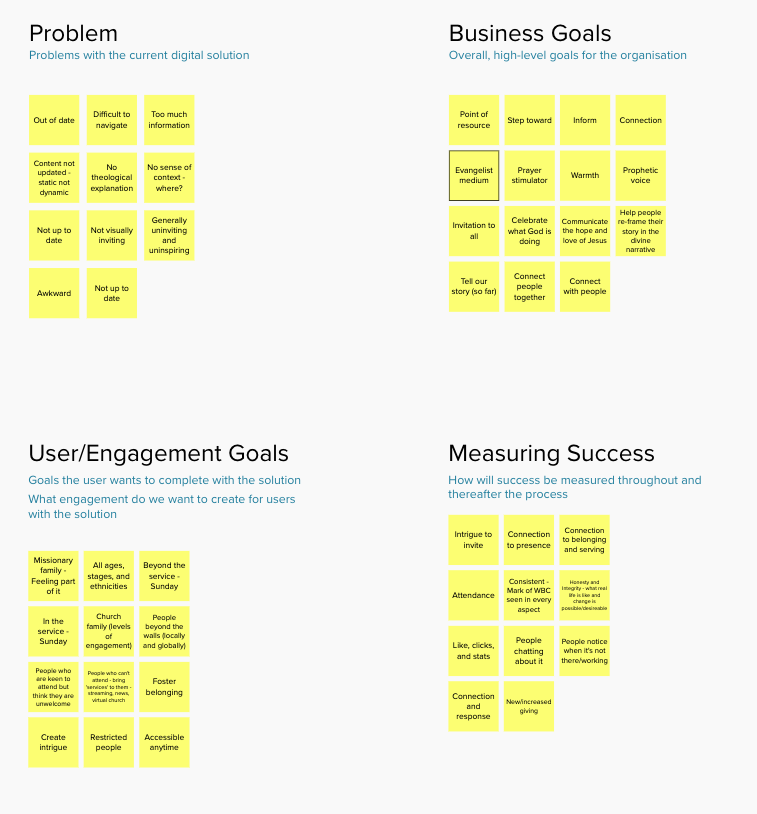 Unrestricted thinking. Bring energy to the room. Build excitement. Use old and new research to help inform ideas. Make ideas visible and validate them with users and stakeholders throughout the process.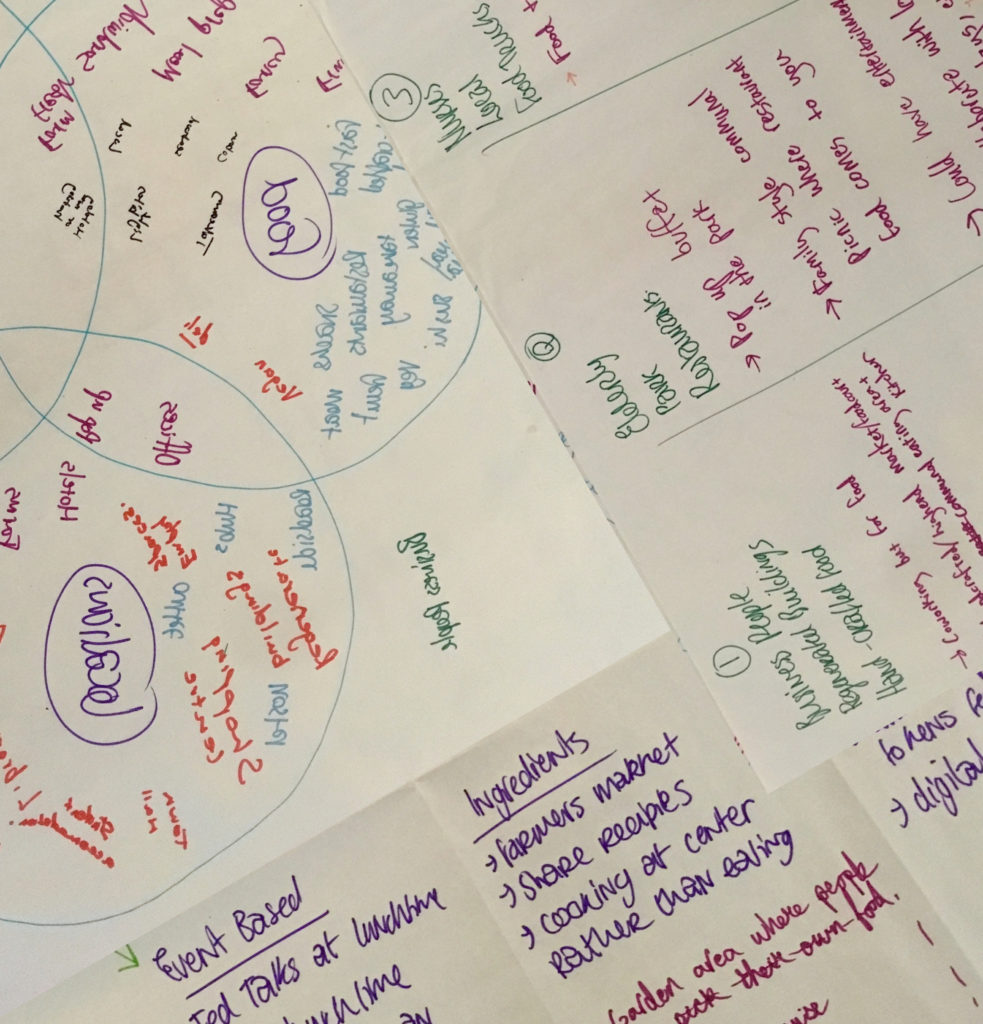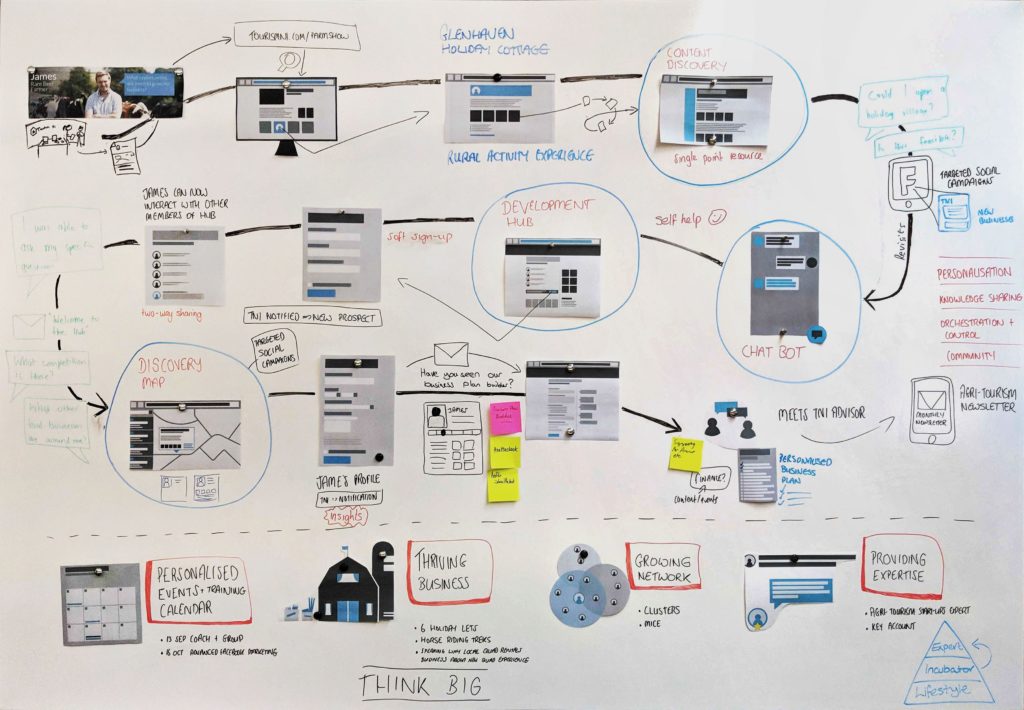 Use research. Create assets that bring a range of ideas to life. Start with function, work towards fidelity. Develop components and visual styles for the product. Create delightful interactions and intuitive functionality for all users. Consider accessibility standards.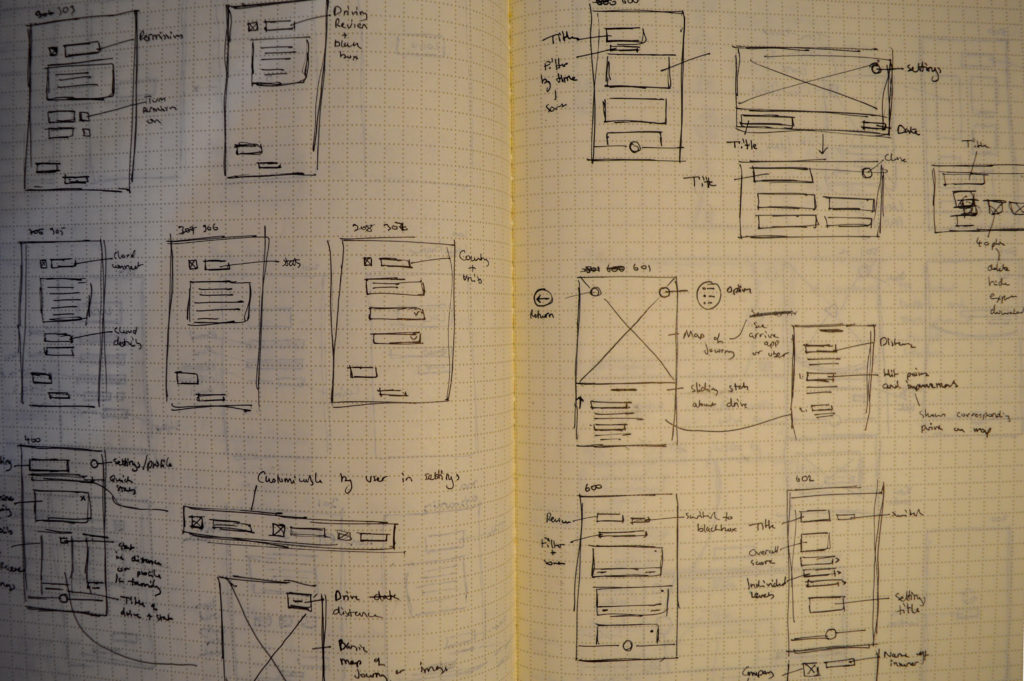 Validate solutions. Take the users experience and allow this to refine problems. Gather insights into product robustness. Measure ability for users complete goals. Test, test, then test again.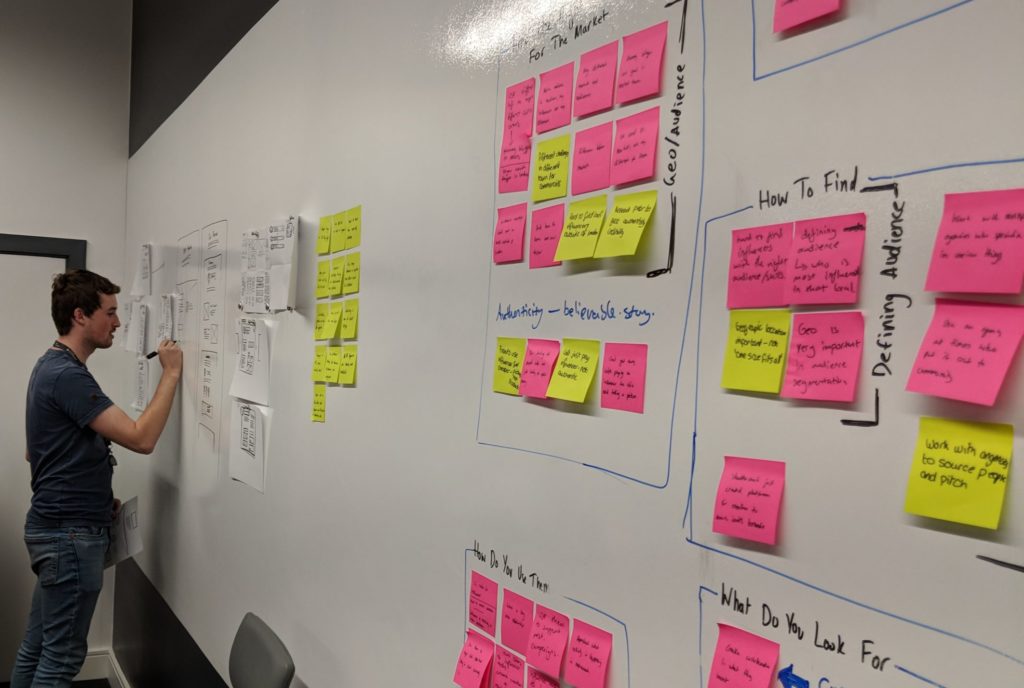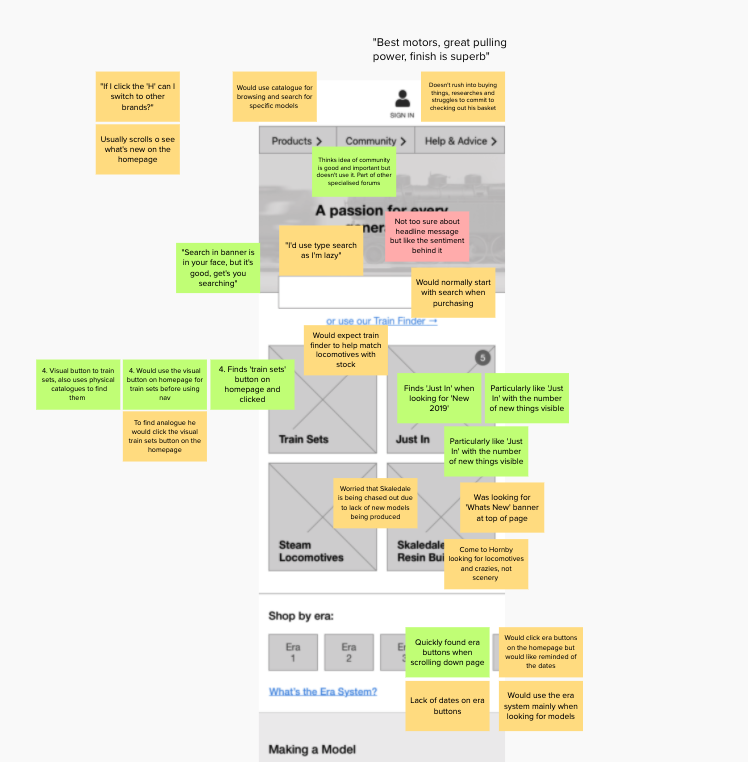 Put successful ideas into practice by creating a minimum viable product (MVP). Allow wider audiences to access and use the product.  Discover further improvements and unearth problems. Gather key stats, measure against the baselines. Restart the process, creating iterations of the product. Advance from MVP to version 1.0.